Leslie Townsend
Leslie is the CEO of Cannabiz, overseeing all aspects of the company's operations and business development initiatives. Previously, Leslie served as CEO and Co-founder of Kinesis Survey Technologies, which provided online survey, panel management, and community software solutions to the market research industry. Kinesis was a driving force in mobile market research innovation, pioneering cameraphone ethnographies, mobile ad testing, and mobile survey solutions beginning in 2003.
Leslie brings more than 30 years of experience in market research and analysis of new industries and market segments. This began with the design of methodologies to predict and engineer demand for the nation's first cellular radio networks. From there, she worked with many emerging markets following the deregulation of AT&T, including nationwide paging, alternative long-distance services and satellite services. Prior to apps, she worked with one of the earliest mobile game developers, Codetoys, whose games such as "Who Wants to be a Millionnaire?" were among the first global games for mobile devices.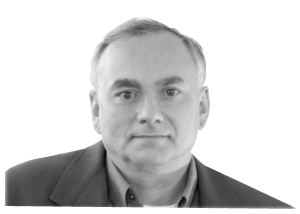 Chief Innovation Officer
Rich Maturo
Rich Maturo, Co-Founder and Chief Innovation Officer Rich provides one of the information industry's most diverse backgrounds with experience in virtually every conceivable functional area of market research and business analytics. He has brought innovations in areas as varied as data collection technologies, research designs, data integration, consumer segmentation and targeting, trade area analytics, processing platforms, and data visualization to business information providers such as IRI, Nielsen Marketing, Nielsen Media, Kantar, The NPD Group, ITG / mScience as well as end-users such as McDonalds, Tricon Global, and Scientific Games. Rich has created and sold numerous companies and is currently the founder and President of CustomersDNA, LLC. a company providing strategic guidance and data / analytic services to business and marketing information providers. Rich has a BS in Marketing for the University of Illinois, and an MBA in Market Research from DePaul University.
Chief Communications Officer
Emily Gelber MSW, LSW
Emily Gelber oversees all public relations and internal and external communications.
Emily brings experience to Cannabiz Consumer Group in coalition building, community outreach, advocacy, program management and policy analysis working with the nonprofit, government, and healthcare sectors. She has extensive knowledge on health insurance and public benefit programs.
Emily launched her career in health care social work, and has expertise in working with patients struggling with negative health outcomes associated with substance abuse. She also conducted research at the Center for Tobacco Research & Intervention. She earned an MSW degree with a health care specialization from the University of Illinois at Urbana-Champaign where she served on the Social Work Association Executive Board. She also holds a BS in Sociology and Social Welfare from the University of Wisconsin-Madison.
Founder and Chief Product Officer
Rick Maturo
Rick is responsible for the company's product conception, development, and innovation.
Building upon his previous experience as a consumer insights professional and market research supplier, Rick was inspired to establish an information company that could service the emerging cannabis industry and measure its impact on non-related categories. He has experience in a broad range of data collection techniques including traditional survey fielding as well as models built upon large data sets.
Rick earned an MS in Advertising from the University of Illinois at Urbana-Champaign where he was awarded the Paul Schrage-McDonalds Corporation Fellowship in Advertising. He also holds BS in Strategic Communications from the University of Wisconsin—Madison.
Joe Damante
Joe has built an impressive career as an analytic database engineer developing software and analytic processing platforms and utilities for leading business information companies including IRI and Kantar. He has the rare combination of understanding the analytic value of the data he works with along with the technical mastery to determine the appropriate methods to slice and aggregate it in any way required to deliver value through its use. Joe has created analytic platforms ranging from transactional purchase data sourced from over 50MM loyalty card users across several years to store by store point- of-sale data sourced from virtually every consumer packaged goods retailer in the country. The systems he has developed outperform industry standard SQL and third party BI tools from Oracle, IBM, and others in terms of speed to develop, processing efficiency and timing, and analytic flexibility.
Joe has also created product and site specific dictionaries containing descriptive attributes, ETL processes, and advanced segmentation, marketing mix, and ROI analytic models and statistical processes that would be unobtainable through using third-party statistical packages. Joe holds a Bachelor of Arts (B.A.), Economics from Rutgers.